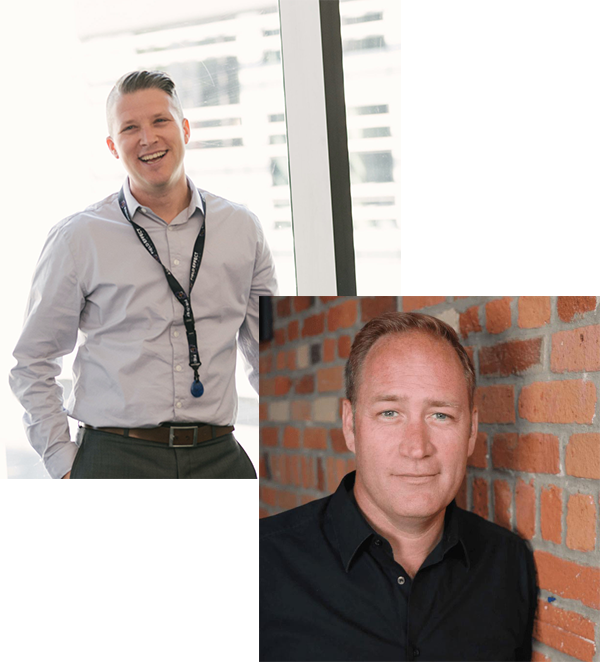 Meet your

presenters.
Andrew Loschmann
Andrew Loschmann brings a 20-year background building and managing IT security products and programs, including 13 years in government/defence, as well as security policy development within the Government of Canada's Privy Council Office and contributions to national cyber security strategies.
His technical background includes development of software and systems, and cyber security analytics, as well as leading incident detection and response teams.
Andrew Milne
Andrew Milne builds and creates connections between products, clients and market fit. With a career that spans more than two decades, he inspires clients and audiences to innovate, change, and challenge traditional business thinking.
He is a sought-after speaker on marketing, digital transformation and audience engagement, and how these topics will shape the future of business.
About

Field Effect

We believe all businesses deserve powerful cyber security solutions to protect their operations, no matter their size. Field Effect's products and services are the result of years of research and development by the brightest talents in the cyber security industry. Our solutions are purpose-built for small and mid-size businesses and deliver sophisticated, easy-to-use and manage technology with actionable insights to keep you safe from cyber threats.