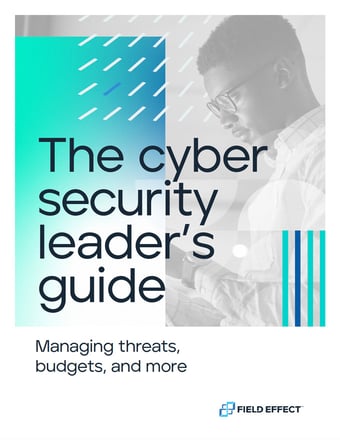 It's no secret that chief information security officers have one of the shortest tenures of any exec. Cyber security is incredibly demanding — no matter the size of the business or industry.
This eBook delivers insights that will help you to:
Stay ahead of new and emerging cyber threats
Find more time in your day and budget
Lower your stress levels to avoid burnout
Don't wait to download your guide.
About

Field Effect Software

Field Effect Software believes all businesses deserve powerful cyber security solutions to protect their operations, no matter their size. Field Effect's products and services are the result of years of research and development by the brightest talents in the cyber security industry. Our solutions are purpose-built for small and mid-size businesses and deliver sophisticated, easy-to-use and manage technology with actionable insights to keep you safe from cyber threats.