Advanced Monitoring and Analytics
Covalence provides real-time visibility across your network, helping you detect cyber threats and vulnerabilities to measure, manage, and reduce attackable points. The result is a consolidated, end-to-end threat detection system.
Easy to use, Powerful, Priced Right
Priced for small and mid-size businesses, Covalence integrates easily with all existing systems. Set it up in just 15 minutes, and our system does the heavy lifting to protect you.
Support from the Best Analysts Around
Our team of expert analysts and support staff works with your IT provider to ensure you and your team understand the risks to your network so you can strengthen your defence.
Experience the most sophisticated cyber threat monitoring on the planet, made simple.


Say goodbye to cyber security stress.

Say hello to Covalence.

Monitor, detect, and respond to cyber threats and vulnerabilities targeting your IT network, cloud services, and endpoint devices — all from one user-friendly platform. Our analytics and technology prevent threats and deliver actionable reports to help you secure your IT assets and ensure continued operations.

What's more, Covalence gets even better over time. Our team is always improving its features and capabilities as new threats emerge — with all enhancements delivered to you as they're released, at no additional cost. This continuous improvement ensures complete protection for your business.

Whether you have a remote workforce, one or multiple offices, or a fast-growing enterprise, Covalence provides the peace of mind that lets you focus on other priorities.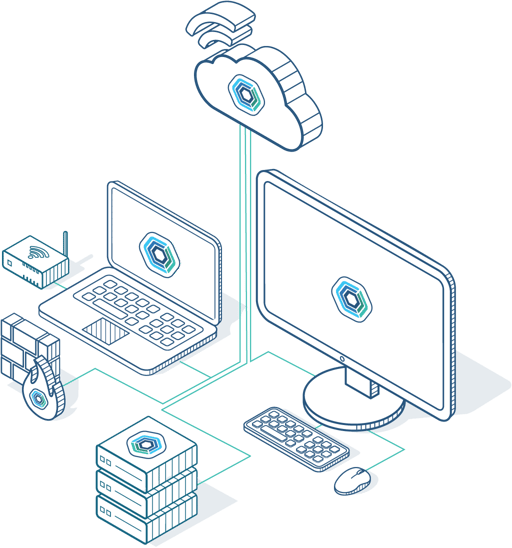 Discover the advantages of a managed, automated service with

cyber experts by your side.
Easy Setup
Deploy, manage, and access Covalence's features easily with minimal setup time, regardless of your IT or cyber security expertise. We provide you with a plug and play experience, giving you visibility into your security posture in minutes.
Comprehensive Monitoring & Protection
Secure your network, devices, and cloud-based applications with one platform. Covalence is always on, 24/7, identifying threats and potential vulnerabilities through advanced monitoring and detailed analysis. Our built-in DNS firewall ensures safe web browsing and Internet access by blocking connections to malicious websites.
Clear, Relevant Threat and Risk Alerts
Receive immediate alerts for threats, vulnerabilities, and other security-related risks, triaged by Covalence, to understand and improve your security. Covalence's threat data is delivered as simple, prioritized, actionable alerts that helps you understand your threats as Actions, Recommendations and Observations (AROs).
Dedicated Cyber Security Experts
Like a professional concierge service, gain the peace of mind that comes from a dedicated team of experienced cyber pros and analysts providing expert support, counsel, and recommendations. From technical support to advice on security strategy, we're at your side to continually protect your business.